Mobility Week – An overview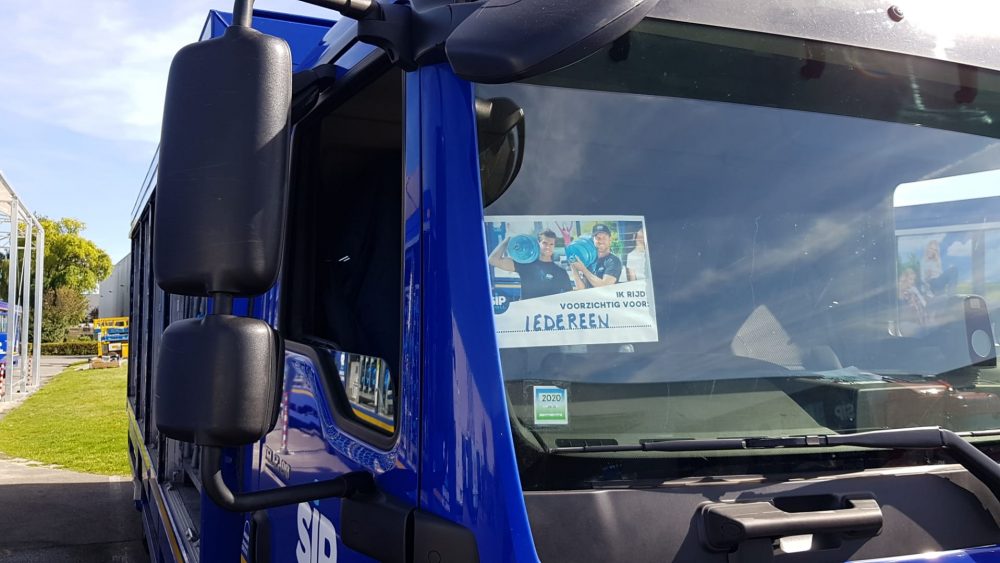 From September 16-22 was the Mobility Week, a unique opportunity to put our water suppliers in the spotlight. You may have come across our posts and competitions via Facebook. At the same time, we held an internal awareness-raising campaign about road safety. It looked like this:
Monday
Our water suppliers received a video via Whatsapp from their managers. With this, we kicked off the Week of Mobility. The video started with the question: are you parked? Simply because we did not want this to be viewed while driving.
Tuesday
For whom do you drive safely? We asked our suppliers to answer that question on Tuesday with a nice placard that they could put in their car. That way they were always reminded of the dear person for whom they would drive carefully.
Wednesday
We also had a surprise in store for our employees at our headquarters. We placed parking discs under their windscreen wipers with the message: be careful on the road! We also wanted to put the campaign of the Flemish Government "beloofd.be" in the spotlight. We encouraged everyone to make a promise on the website.
Thursday
On Thursday, it was time for a heavier subject. In Belgium, accidents are still daily occurrence. The statistics on this subject are therefore a true wake-up call. We turned these statistics into a beautiful photo collage that we placed in the distribution offices. For colleagues who don't pass that much, we made a visual that was sent by mail.
One way to avoid accidents: less rushing. To always remind our supplier of this message, we put a sticker in all our vehicles. Keep calm, drive safe and deliver the water!
Friday
On the last day of the Mobility Week we handed out an award to the water suppliers who set a good example. Everyone enjoyed a little snack and drink upon their arrival in our head office. Everyone received a sticker with a quote to put on their windshield.
In short, it was a busy week but one that will be remembered!